---
A
mour Noir Magnetic Face Mask
✅ HIGH PERFORMANCE INGREDIENTS - Our mask uses ingredients such as, Vitamin C, Vitamin E, Collagen, Hyaluronic Acid, Jojoba Oil and many more.

✅FOR ALL SKIN TYPES - No matter what your skin type is, from the bottom of the scale to the top, our mask is perfect for everyone, we don't discriminate :)

✅ HYDRATING - Hyaluronic Acid has a primary focus on retaining water, so look out for obvious signs of your skin looking and feeling more hydrated from the first use.

✅ ANTI-AGEING - Collagen, what does more Collagen mean? Less fine lines and wrinkles.

✅ FIGHT FREE RADICALS - Vitamin E helps to fight free radicals, resulting over time in reduced wrinkles and a more youthful look.

✅ FUN - Serious about skin care or looking for a bit of fun on a pamper night? Look no further.

✅ PERFECT GIFT - Comes in beautiful crafted packaging, making the perfect gift for all occasions.

✅ ANIMAL CRUELTY FREE - At Amour Noir our products are not tested on animals.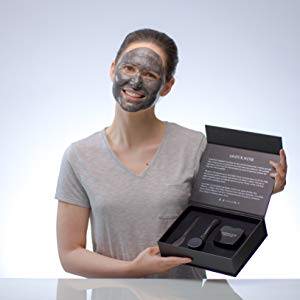 The process of applying the magnet over the mask creates a low-grade electromagnetic current, this helps to rejuvenate the skin while the mask is removed.
Using the spatula provided, use a thin layer and glide it across your face until all designated areas are covered. Leave the mask on for 10-15 minutes or however long you desire, the longer the better.

Hover the provided magnet over the skin and watch as the mask easily comes away from the face, go over all areas until the mask has been completely removed.

Rub in the layer of moisture on the top of the skin, leaving your face feeling smooth, hydrated and glowing.
Depending on how sparing you are, you will get a minimum of three and a maximum of 6.
---
FREE RADICALS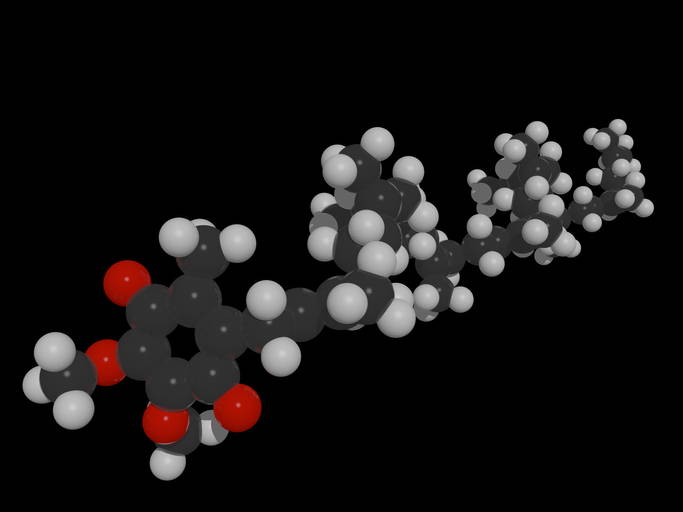 Free radicals damage the skin by trying to grab an extra electron from the atoms in our skin. When atoms are taken away from molecules in the our skin, it causes damage to our skin's DNA that inevitably speeds along skin aging.
Our mask contains Vitamin E which is a group of eight composites, four tocopherols and four tocotrienols, that provide distinctive benefits for the health of your skin. This elixir yields powerful antioxidant abilities that are scientifically proven to decrease the damage caused by free radicals and fight inflammation, and as a result, assist in the protection of ageing skin cells.
---
It's main function is to retain water to keep your tissues well lubricated and moist. Hydrated skin also reduces the appearance of wrinkles, which may explain why several studies show that supplementing with it can make skin appear smoother. When applied to the surface of the skin, Hyaluronic Acid can reduce wrinkles, redness and dermatitis.
This ingredient lowers chance of infection and significantly soothes the skin by reducing inflammation. Studies have shown Beta-Glucan significantly reduced the appearance of fine lines and wrinkles, thanks to the ability of the oat-derived beta-glucan to penetrate the epidermis and dermis to deeply moisturise the skin.
The fact this wonderful ingredient plays such a vital part in collagen synthesis makes Vitamin C a pivotal molecule for skin health. Studies have also shown that Vitamin C can help and treat UV light photo-damage.
Dead Sea Mud, Iron Powder, Pearl Powder, Jojoba Oil, Bees wax, Vitamin C, Collagen, Shea Butter, Propylene Glycol, Squalane, Butanediol, Cocoa Seed Extract, Methyl Siloxane PEG-10/15 Crosslinked Polymer, Beta-glucan, Hyaluronic Acid, Vitamin E, Phenoxyethanol