---
✅SELF BELIEF IN ABUNDANCE - See it, believe it, feel it.
✅ POSITIVITY - To encourage these positive thoughts it's best to carry something as a constant reminder to the affirmation.
✅ PROMOTE POSITIVE VIBES - Wear our motivational bracelets to constantly reminder to keep going and that positive outcomes are round the corner.
✅ EMPOWER YOURSELF - This bracelet set delivers a powerful message, promoting a lifestyle of optimism, positivity and mindfulness. Wear your bracelets every day as your daily reminder, affirmation, and inspiration.
✅ 100% SATISFACTION GUARANTEED - If you are not satisfied with our motivational bracelets, for whatever reason, just let us know and we will send you a full refund. No questions asked!
---
EXCELLENT GIFT IDEA FOR ALL
These bracelets will be highly appreciated as a gift, they are beautiful and spontaneous. Bracelets also come in a wonderful Amour Noir gift box.
Made of high-quality stainless steel and plated gold, silver and jet black oil, these inspirational bracelets will last a long time without showing any signs of wear and tear.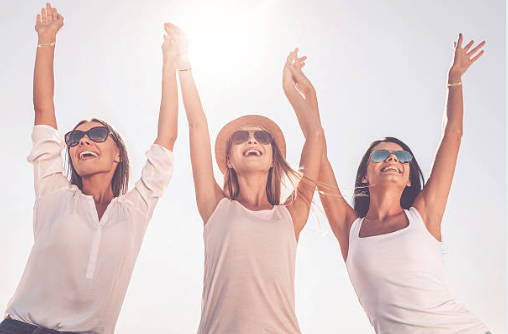 All three bracelets will fit all wrist sizes and are fully adjustable so it's really easy to get a comfortable and secure fit all the time.