---
✅ HIGH PERFORMANCE INGREDIENTS -

Our serum uses ingredients such as, Vitamin C, Vitamin E, Hyaluronic Acid, Ferulic Acid and many more.

✅ FOR ALL SKIN TYPES - No matter what your skin type is, from the bottom of the scale to the top, this product is perfect for everyone, we don't discriminate :)

✅ FIGHT SUN DAMAGE - Vitamin C stimulates collagen production making it the perfect ingredient for skin repair and restoration.

✅ HYDRATION - Hyaluronic Acid has a primary focus on retaining water, so look out for obvious signs of your skin looking and feeling more hydrated from the first use.

✅ ESSENTIAL OILS -

Full of all the essential oils your skin needs on a daily basis.

✅ COMBAT ANTI AGEING - If you suffer from fine lines, scaring, dark spots or pigmentation, this serum has many ingredients perfect for round the clock due care and attention for signs of anti-ageing.

✅ ANIMAL CRUELTY FREE - At Amour Noir our products are not tested on animals.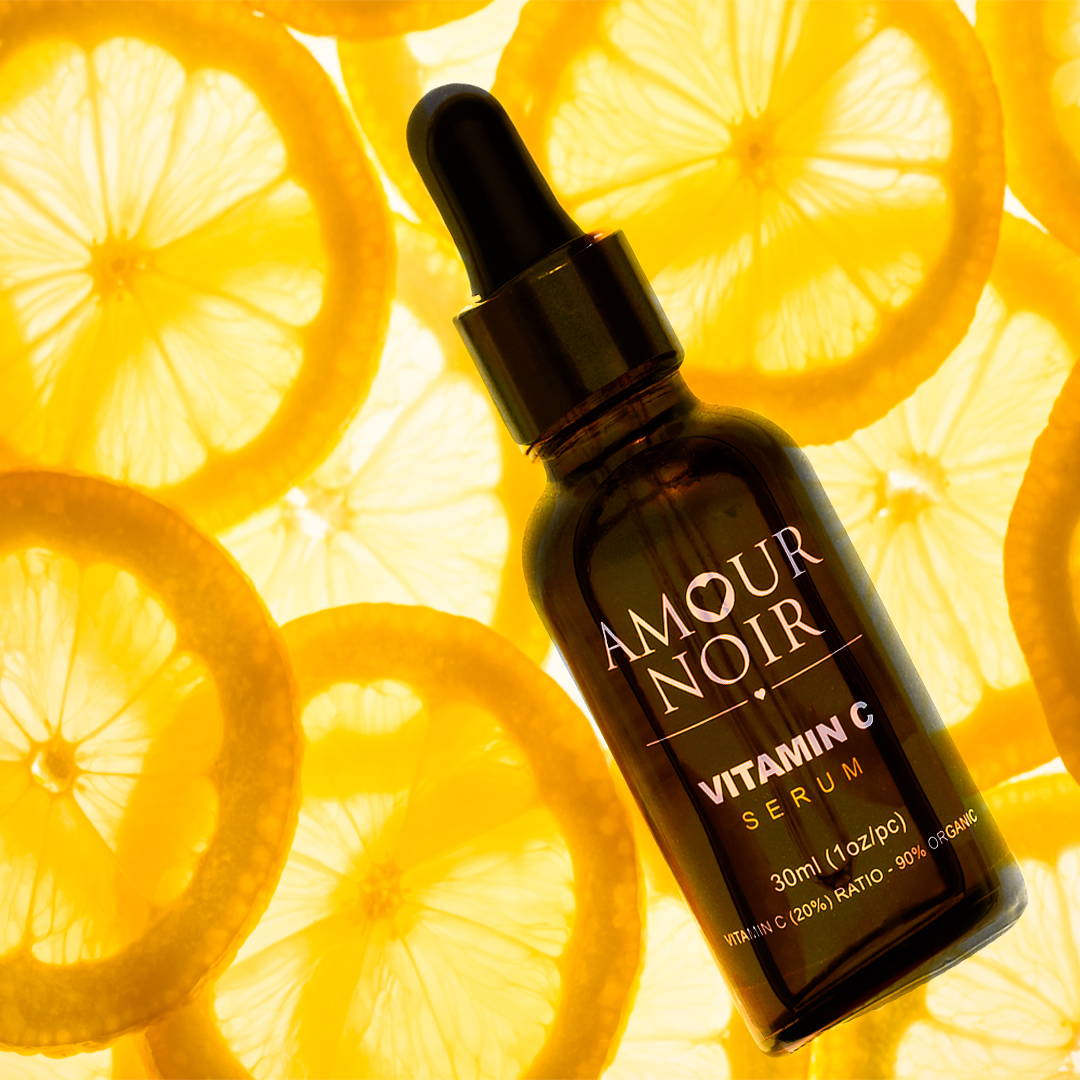 How many uses will i get?
Vitamin C serum is essential to your daily skin care routine. Our formula holds 15% Vitamin C, 2% Hyaluronic Acid, 3% Vitamin E and 0.5% Ferulic Acid, making it one of the most advanced serum formulas on the market. Combine that with the Jojoba Oil and Aloe Vera making our serum unique from other serums.
---
You will get 30-50 uses depending how sparing you are. You do not need to use much of this product on application.
As part of your daily rejuvenating skin regimen, wash, cleanse and pat-dry the area of skin you wish to heal.. Carefully apply 3-5 drops of Vitamin C Serum to your fingertips then gently pat and massage onto the designated area. Allow to dry then follow with a high-quality moisturiser.
---
Hyaluronic Acid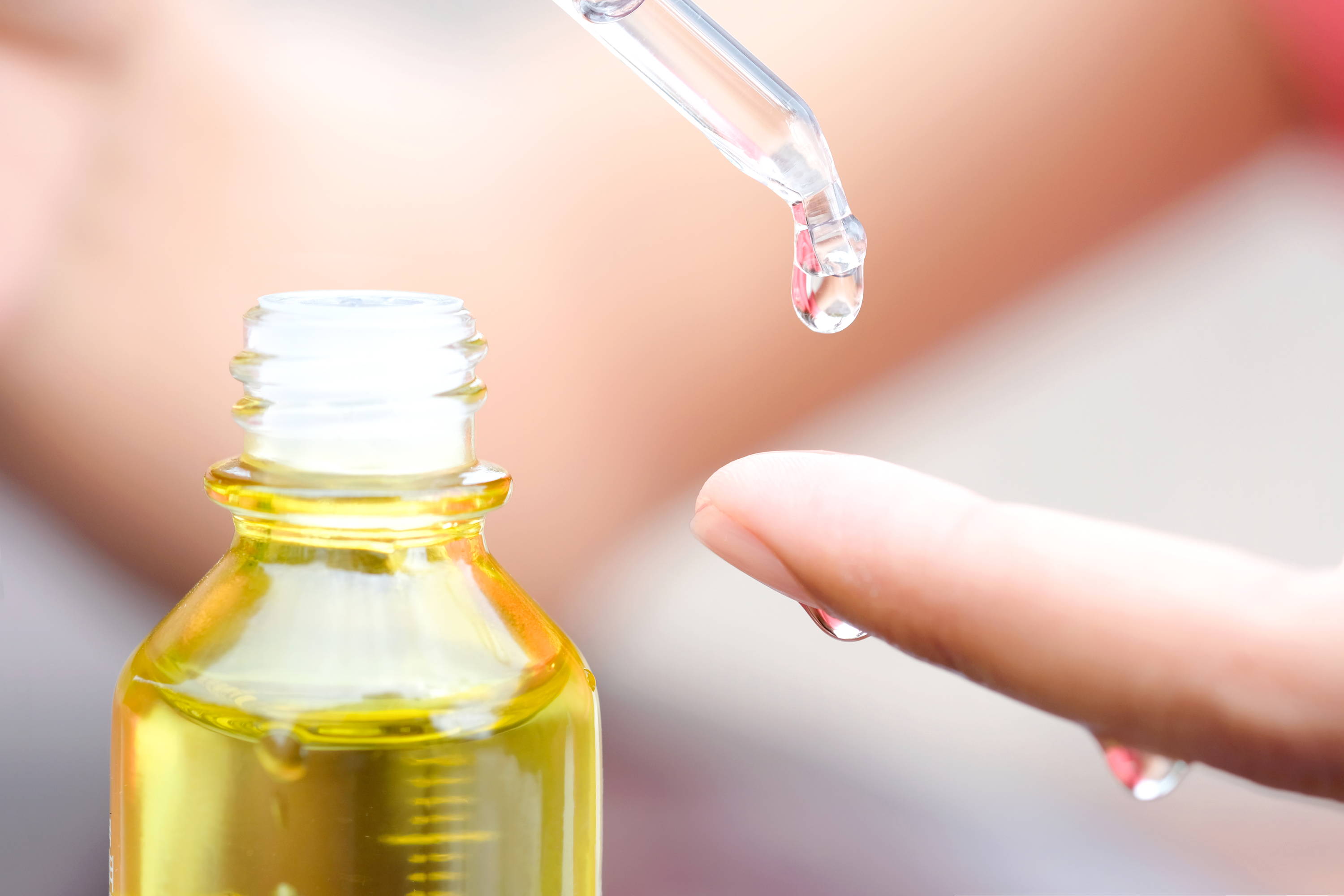 Hyaluronic Acid's main function is to retain water to keep your tissues well lubricated and moist. Hydrated skin also reduces the appearance of wrinkles, which may explain why several studies show that supplementing with it can make skin appear smoother. When applied to the surface of the skin, Hyaluronic Acid can reduce wrinkles, redness and dermatitis. This is one of the key ingredients to our Vitamin C serum.
---
Vitamin C has incredible antioxidant properties. It also plays a vital role on collagen synthesis making it a very important ingredient to improve the brightness texture and overall skin tone.
Vitamin E helps your skin to fight off free radicals. If you can fight off free radicals you can help reduce wrinkles and keep your skin looking youthful. Vitamin E is a group of eight composites, four tocopherols and four tocotrienols, that provide distinctive benefits for the health of your skin. This elixir yields powerful antioxidant abilities that are scientifically proven to decrease the damage caused by free radicals and fight inflammation, and as a result, assist in the protection of ageing skin cells.
Ferulic acid is a plant based antioxidant that helps to protect your skin from harmful environmental pollutions and assaults, it also works to enhance the stability and performance of Vitamin C & E.
Water, Ascorbic Acid (Vitamin C), Organic Aloe Barbadensis Leaf Juice (Aloe Vera), Witch Hazel, Kosher Vegetable Glycerin, d-Alpha Tocopheryl Acetate (Vitamin E), Jojoba Oil, Botanical Hyaluronic Acid, Ferulic Acid, Phenoxyethanol, Carbomer